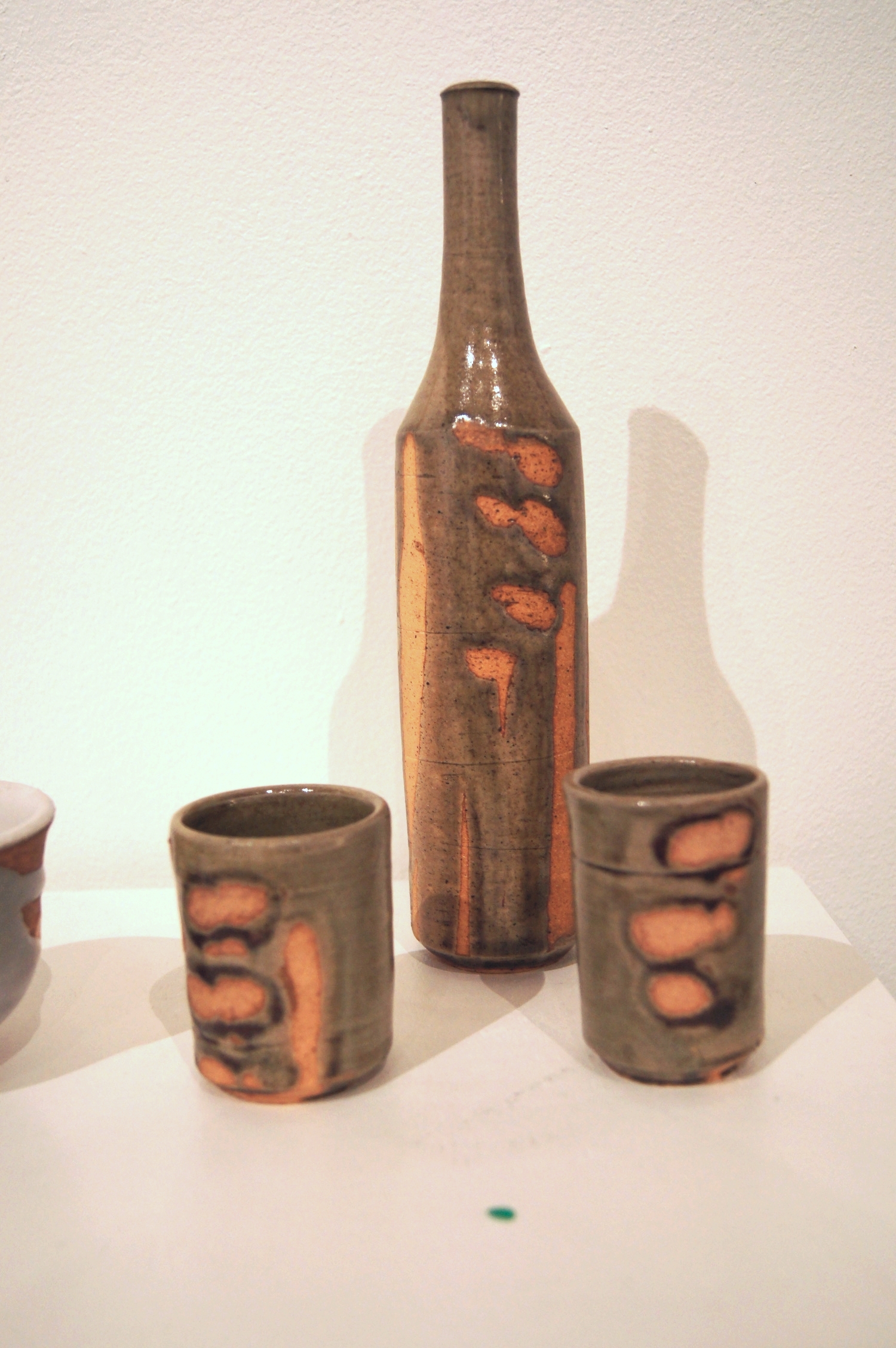 Stoneware bowl
Cone 10 soda fired stoneware with a clear crazed glaze that blushed pink in some areas, others have soda and carbon trapping. 4in wide X 3in high.
Teabowl
Cone 10 Stoneware, clear crazed glaze blushed pink with orange interior. 2 1/2 in high X 3 1/4 in wide
Teabowl
Cone 10 soda fired stoneware. Green glaze blushed red in heavy reduction. Heavy soda trapping around rim and on the side. With a green interior. 3in X 2 1/4 in
Vase No. 1
Heavy grog unglazed stoneware, organic rim.
 
Oil jar, 22"x10" stoneware SOLD
Heavy grog, scrapped texture unglazed reduction fired stoneware. Carved rams head double handles.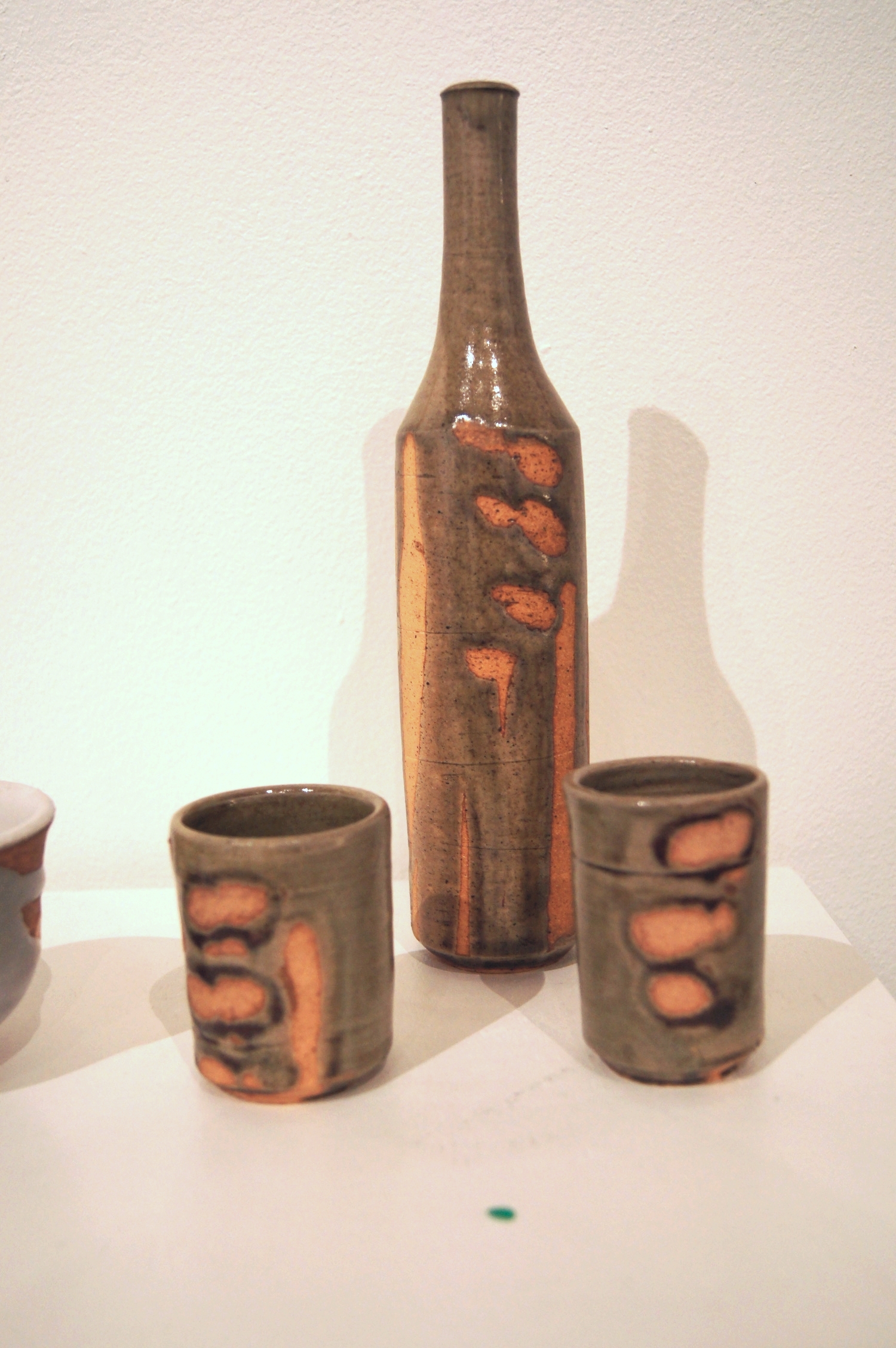 Sake set, 8"x2", Stoneware SOLD
Transparent forest green gloss glaze with finger marks. Reduction fired stoneware.
 
Ginger Jar No. 1, stoneware, 10"x5 1/2"
Heavy grog, reduction fired stoneware, unglazed.